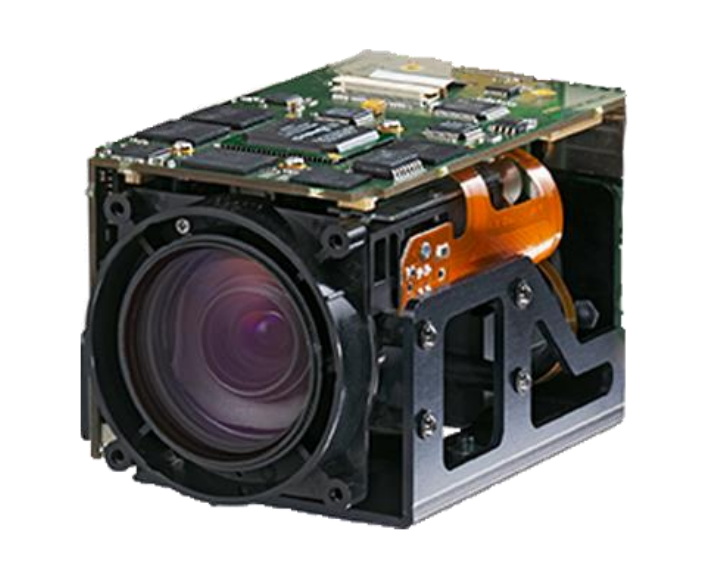 KY-CXP-3G and KY-CXP-6G – Camera CXP gateway for high speed transmission over coax, 3.125 Gbps or 6.25 Gbps
Kaya Instruments manufacture a camera interface module for high speed transmission via coaxial cable to CoaXPress frame grab-bers. This provides a consistent, low latency and low jitter transfer of the video stream, in real-time, and at high bandwidth. The uplink is used for triggering and for camera controls, similarly in real time and at low latency.
Data transmission rates for the 6G variant are 6.25 Gbps downlink, and for the 3G variant they are 3.125 Gbps. Uplink is 20.83 Mbps.
Intellectual Property is included as FPGA IP for the KY-CXP-3G and KY-CXP-6G.
PoCXP Power over CoaXpress is delivered to the camera imager engine. Transmission over coax extends to 200m.
Applications for the Kaya Camera-to-CoaXpress CXP interface include automotive surround view systems, panoramic cameras, de-fence remote systems, robot vision, high speed cameras, surveillance, existing coax systems upgrades, high definition cameras, and slip ring systems.
The modules are JIIA and ECT compliant.
Product Data