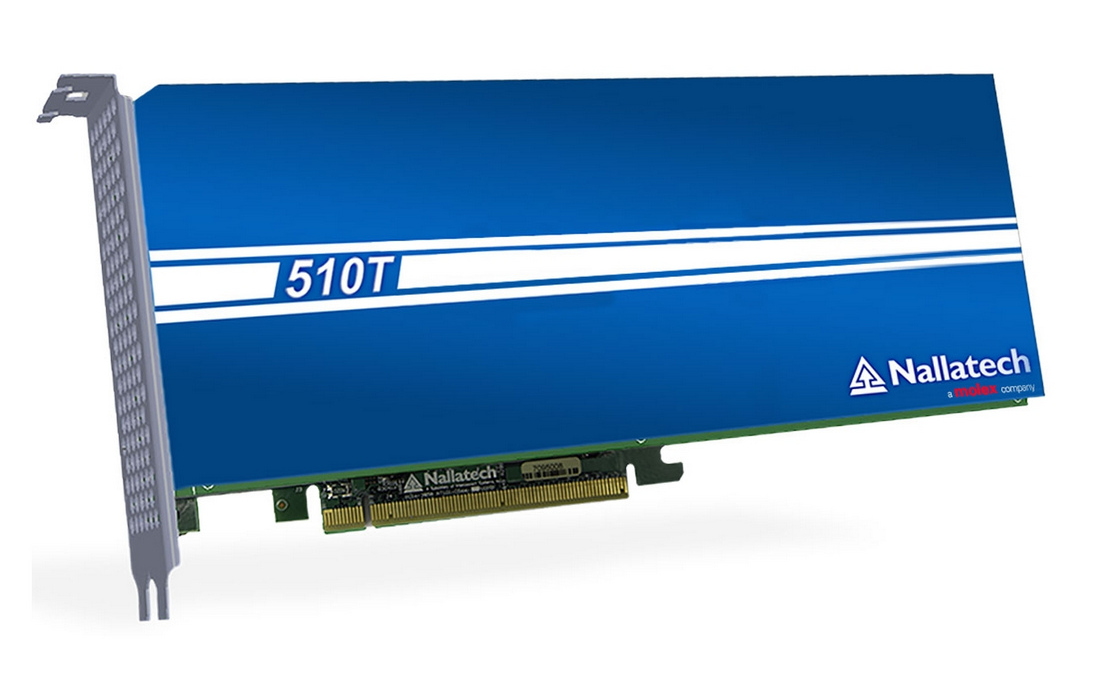 BittWare 510T FPGA accelerator with 2x Intel Arria 10
The BittWare 510T Compute Acceleration Card is an FPGA co-processor that delivers maximum performance-per-watt for intensive compute applications such as the datacenter.
In a GPU format, and with a 16-lane PCIe Gen 3 card, it is powered by dual Intel Arria 10 floating point FPGAs. Total sustained performance is up to 3 Tflops.
Included is a Board Support Package for the Intel Software Development Kit. This OpenCL SDK allows the user to program the card without knowledge of hardware-based tool flows otherwise necessary for FPGAs.
The 510T Compute Acceleration Card comes with a peak bandwidth of 290 Gbs. This external memory is configured as 8 independent banks of DDR4 and one Hybrid Memory Cube. This combination of DDR4s and ultra-fast HMC, plus on-chip memory bandwidth of 14.4 Tbs and PCIe Gen3 x16 Host Interface, unbinds memory intensive computing for unprecedented performance per watt.
Product Data