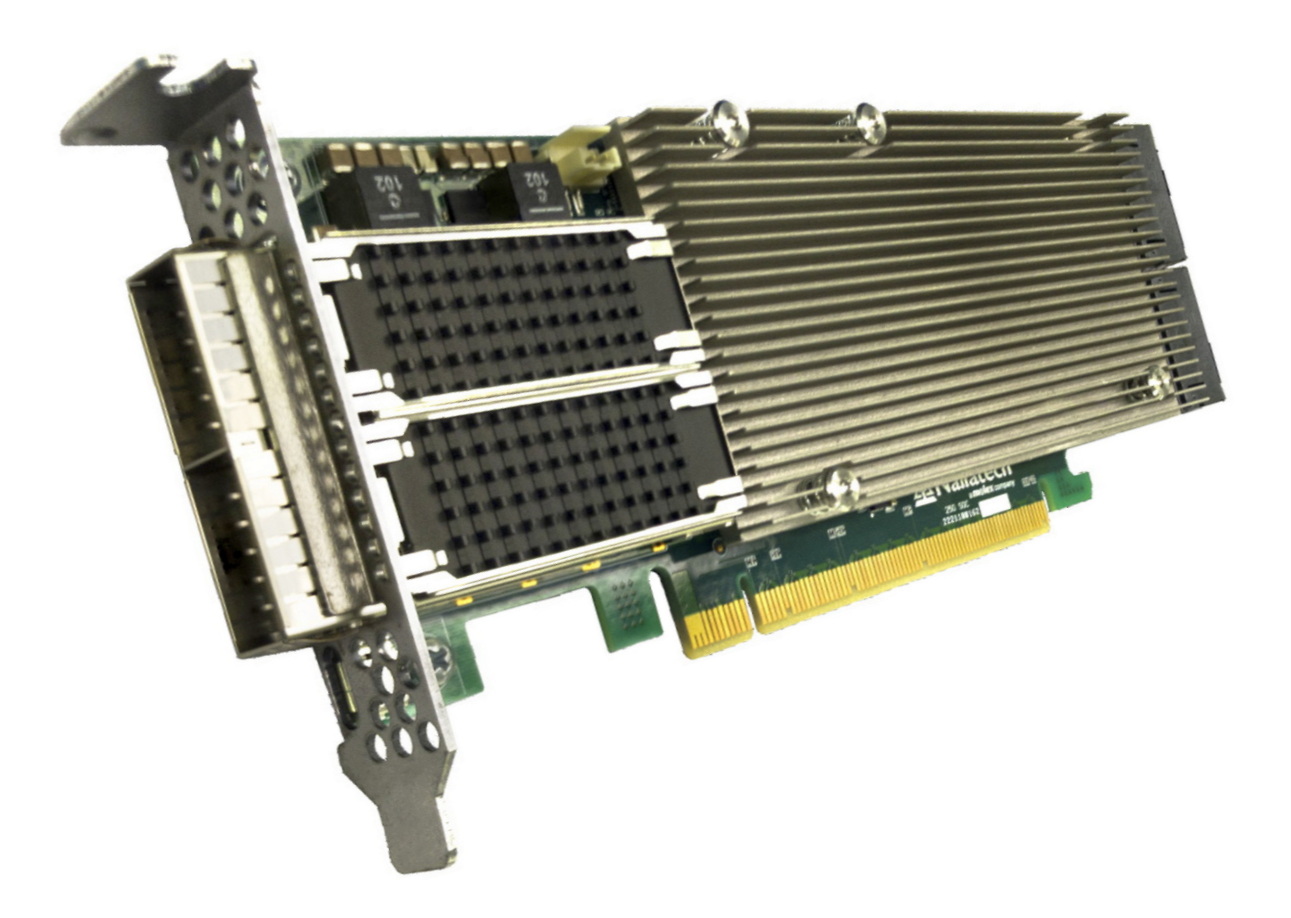 BittWare 250-SoC NVMEoF – Remote, disaggregated storage or EJBOF reduces data center storage cost, footprint, and power
BittWare 250-SoC system-on-a-chip exploits the NVMe-over-Fabric (NVMEoF) technology of the Xilinx Zynq UltraScale+ MPSoC FPGA. It also has 64-bit ARM processors.
The 250-SoC is a powerful, feature-rich device powered by the Xilinx Zynq UltraScale+ FPGA SoC FPGA acceleration card.
This concept enables Ethernet Just-a-Bunch-of-Flash (EJBOF), and coordinates data transfer between two 100GbE network ports, on-board DDR4 memory, and a PCIe Gen 4 host interface.
In the NIC form factor, this Directly Attached Accelerator (DAA) provides reliable transport of NVMe frames to remote hosts with fast throughput, high scalability, and low latency.
The 250-SoC is can be fully user-programmed, or pre-programmed using NVMe-over-Fabric IP from Xilinx. This optimized design implements the NVM Express-over-Fabrics protocol offload and RDMA NIC protocol.
Product Data