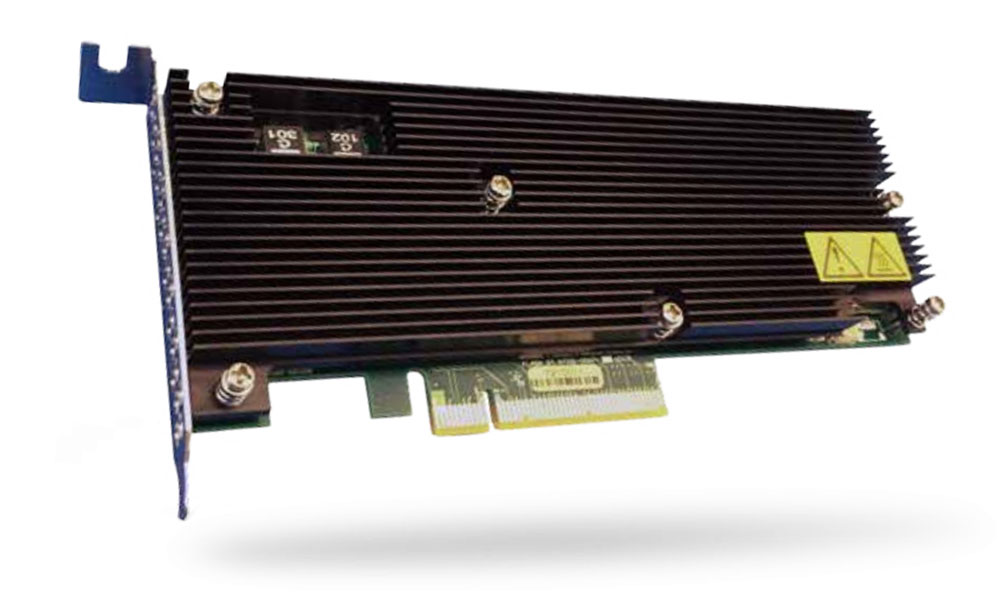 BittWare 250S+ | Xilinx KU15P Ultrascale FPGA | 8-lane PCIe Gen 4 | Four 960 GB or 1.92 TB M.2 NVMe SSDs | DDR4 or MRAM
The BittWare 250S+ is powered by a Xilinx KU15P Ultrascale FPGA (FFVA1156 in default configuration speed grade 2). It is a fully programmable, flash SSD, near-storage, localized FPGA accelerator with up to 4 M.2 NVMe SSDs or M.2 to U.2 SSD Cables and DDR4 or MRAM.
The BittWare 250S is a high performance PCIe 8-lane Gen-3-based flash SSD with localized FPGA acceleration capability.
Applications include datacentric and distributed compute algorithms such as Inline Encryption, Burst Buffer Caching, Database Acceleration, Checkpoint Restarting, and Inline Compression.
Product Data