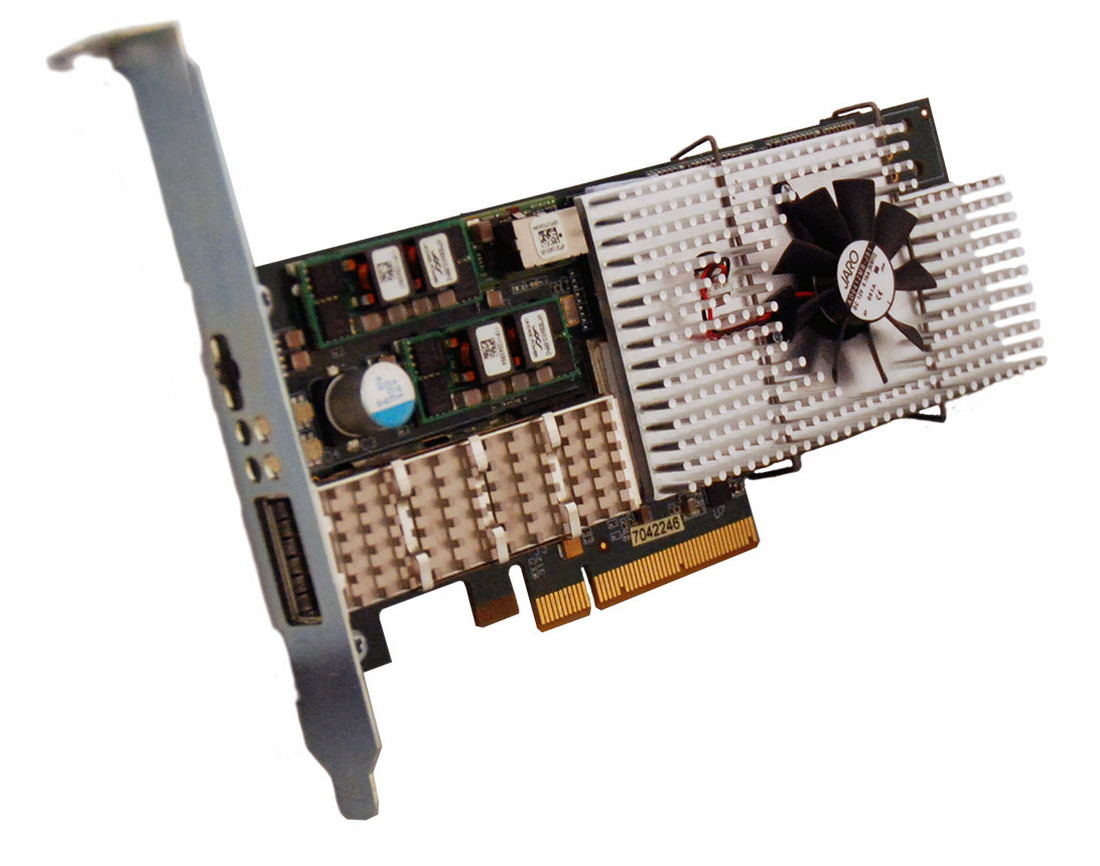 BittWare 180 FPGA Network Processing Card
The midrange BittWare 180 – Virtex-5 LX155 FPGA board is optimized for 10G network monitoring.
In a NIC mechanical form factor, the BittWare Virtex-5 LX155 is an FPGA card with XFP network port supporting 10 GbE and OC192 SONET. Memory lookup is optimized by five independent DDR2 SDRAM banks, plus DDR-II SDRAM delay buffer.
Typical applications are ≤ 25 W. All BittWare FPGA accelerator cards are compatible with the Altera® Software Development Kit (SDK) for OpenCL™, and follows the Open standard royalty-free unified programming model for CPU, GPU, Xeon Phi, ARM and FPGA.
Product Data